TRILOGY NOW

Quinn Matthews's Trilogy Now offers a first-hand perspective on the new surf film Trilogy: New Wave.
Photographed on location across Peru, Tahiti, Indonesia, Hawaii, South Africa, Australia, and California,
the images expose a pivotal time for the surfers as they build into world title contenders, switch major
sponsors, and come into their own as humans, and a chosen family. Photographed from 2021-2022 and
released in 2023, the release of this project additionally bookends ten years of surf travel and exploration
as a professional surf photographer for Matthews.

Leaning into the thought that timeless moments stem from very time-specific sequences which continue
to develop for years after, Trilogy Now captures the adventures, personalities, and motivations of some of
the most exciting surfers in the world today and presumably for many years to come. At the time of this
release, Griffin Colapinto and Ethan Ewing are the #2 and #3 ranked surfers in the world, about to
compete for the world title, and Seth Moniz, whose year was sidelined by injury, is making a solid
recovery for next years tour. This book documents important turning points and how they overlap in many
lives and includes candid conversations and interviews with Griffin Colapinto, Ethan Ewing, Seth Moniz,
Taylor Steele, Andrew Mackenzie, as well as Shane and Jackson Dorian.

Trilogy, the original, is a surf film released in 2007 featuring top surfers, the late Andy Irons, Taj Burrow,
and Joel Parkinson. All have highly celebrated careers that include world titles and many other
accolades. The film defined a generation in surfing and the moment. It gave new insight to the surfers
and pushed the boundaries of surf and action sports films.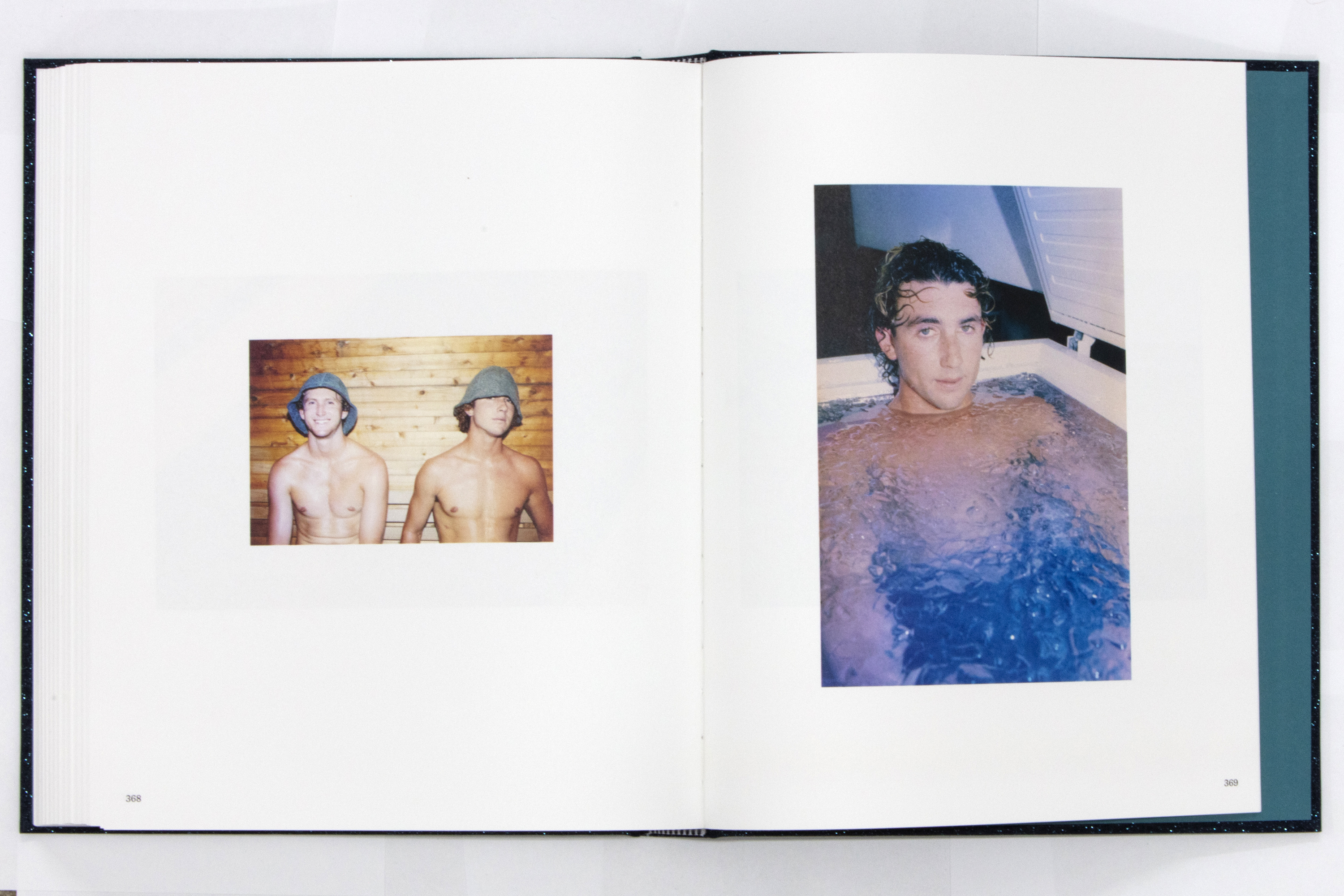 Trilogy Now, this book is a complete encapsulation of our two-year journey in making the film. Quinn
Matthews documented our reality. The film celebrates these romantic ideals, yet Quinn's images may
better represent truth–an honest account of trials and characters along the way. His photographs display
an intimacy with the subjects and moments that are only perceivable from the perspective of someone
who also is sunburnt, tired, and shared in the experience.

The 'core' surf world will know Ethan, Seth, and Griffin by name, but very few know who they actually are.
This book and film will change that. Trilogy Now draws the curtain and gives an unfiltered view of Ethan,
Seth, and Griffin's lives in one of the most pivotal times of their careers.

These surfers are accustomed to cameras, with a polished presence and personality to fill the broadcast
and billboards. However, Quinn was able to capture the moments of vulnerability and realness. These
pages unfold the stories of our travel and uncover the nuances of the individuals.

-Andrew Mackenzie
Director – Trilogy: New Wave



.

Special Edition w/ Slipcase





TRILOGY NOW (2023)
Interviews and conversations with: Griffin Colapinto, Ethan Ewing, Seth Moniz, Taylor Steele, Andrew Mackenzie, Shane and Jackson Dorian.




Published by DUOS-, Aether
September 2023
9.25x11.25inches
376 pages
Hardcover, color offset printed
First edition

Special limited edition of 70
Trilogy Now book with alternate cover and slipcase.
Signed by artist and surfers